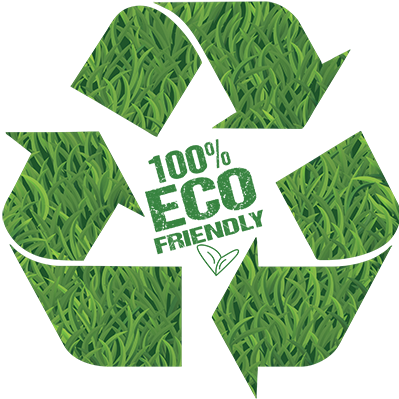 Our Approach
We combine Nature and Science to deliver safe lawn care programs for everyone.  Our goal is to immediately reduce the amount of chemicals used in the standard lawn care industry.  Instead of focusing on the grass itself, we focus on enriching the soil.  This alternative approach to lawn care brings us back to Mother Nature's roots.  Grass that is addicted to chemicals depends on them to survive, while those same chemicals destroy the microbial ecosystem in the soil that provides naturally occurring nutrients that healthy grass thrives on.  If the soil is healthy and full of nutrients, then the grass will grow strong deep roots, which helps it dominate the area.  It's as simple as Healthy Soil=Healthy Lawn.  We maintain strict standards in order to lead our industry into the future of lawn care.
Choose one of our top quality BeeSafe® lawn care programs. Together we can reduce the amount of chemicals in our environment.
Our 100% safe and organic Pest Shield program takes care of those undesirable pests in your lawn.  Our Organic treatments target Mosquitoes, Ants, Fleas, Ticks, and Chiggers.
Reduce soil compaction and fill in bare spots in your lawn with a high quality grass seed blend specifically designed for your lawn.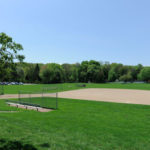 Commercial and Athletic Turf Care
For the much larger areas, we offer special discounted programs.  We also give very competitive HOA Discounts.  Please call or text us for a personalized FREE Quote! 
(636) 295-2951
Our Lawn Care Programs
Organic Shield
The highest quality organic lawn care program.  No chemicals and no biosolids, just the way Mother Nature intended.  This is the fastest way for your soil to convert back into the healthy and natural ecosystem it was meant to be by using all organic products. Provides immediate results, and is a NOFA and USDA Approved 100% organic treatment program.
Premium Shield
A simple and lower cost approach to implementing an organic lawn care program.  Provides organic inputs that start fixing the soil ecosystem in your lawn, but doesn't quite meet the very strict guidelines of being a NOFA or USDA recognized 100% organic program.  This is a more affordable way to start transitioning to a non-chemical program because almost all of the products used are 100% organic and not produced from biosolids.
Why Choose Organic Shield?
We are on a mission to make the places where our children and pets play as safe as possible, without compromising the beauty of our lawns.  Our programs create the healthiest and safest outdoor environments possible.  When it comes to Making Lawns Green Again, we mean it!  By focusing on soil enrichment, we help lawns reach their full genetic potential without the use of chemicals.  Organic Shield is the only certified BeeSafe® applicator in the entire St. Louis, MO region.  The proven methods and strict standards that we adhere to will Make Your Lawn Green Again, guaranteed!